5 Trending Features On LinkedIn That Marketers Should Not Forget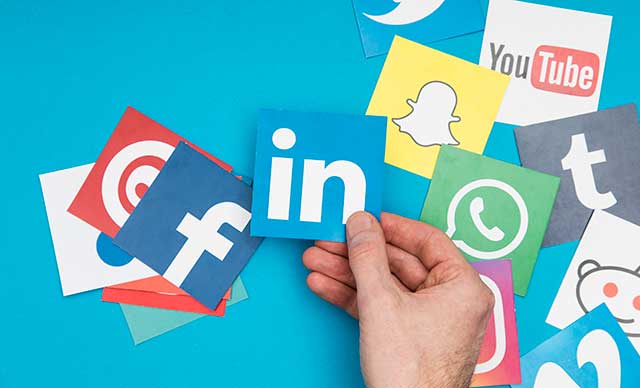 What are your favorite social media marketing platforms that you prefer? Most of you will vote for Facebook. Then comes the trending Instagram and maybe LinkedIn is the third priority.
It doesn't matter how much you prioritize LinkedIn. But if you are seriously putting marketing efforts on this platform to socialize your business, we will recommend you to accept the advanced features on LinkedIn. You may consider this as one of the social media marketing tactics for LinkedIn.
LinkedIn is not just a platform for job seekers. Rather it has made its entry for the marketers to carry out with their business and get in touch with plenty of professionals in the same niche.
Over the past few years, LinkedIn is facilitating its users with some new features. The updated features are made to ease out the communication channel, business, and marketing.
Are you ready to learn about the features? Here we go.
5 Trending features on LinkedIn for the marketers
1. Send a message without building connection:
Look what LinkedIn has got for you! LinkedIn leverages the users by allowing them to send messages to other LinkedIn users even if they are not connected with each other.

You can simply leave a message asking for their connection or describing your business purpose, or maybe promoting your products or services. If the user finds this reliable and interesting, he or she will show interest by connecting with you and replying to your message.
2. Including media files to the business profile:
Just like you add media files to your Facebook page or Instagram, you can do the same with your LinkedIn. LinkedIn enables users to add different types of media files like iframes, documents, photos, links, presentations, and so on.

Simply add a media file with a proper description and turn your profile more engaging. As a media file, you can add samples of your work, a short iframe or presentation on your project, and so on.

Visit your profile and drag and drop some exciting media files to make your page more visible.
3. Hiding from viewing profile:
When a LinkedIn user views the profile of another user, the latter one gets a notification showing the details of the person who has visited the profile.

Marketers often have to monitor the activities of the competitors so that they can learn about their performance and work accordingly. Obviously, this is not the right step taken by a marketer.

On LinkedIn, you can hide your name by changing the privacy settings. Move to the setting page and customize the points that you need under the category "select what others can see when you've viewed their profile". Select the points that you want to and hide your profile.
4. Create a Showcase page:
LinkedIn has smartly included "Create A Showcase Page" in its features. Showcase pages on LinkedIn allow users to segment the inbound LinkedIn traffic. This helps businesses that are paying more attention to the targeted audience and want to connect with them directly.
With this feature, you can target different buyer personas based on products, categories, and services. The best thing about these pages is that even if they are not following the business page, they can simply follow the showcase pages that create interests.
Showcase pages help marketers to generate leads and understand the audience's behavior and interests. Since these pages are particularly designed for B2B companies, they carry the brand image and develop a strong relationship with the targeted audience.
5. Hide and export your connections:
Do you want to hide your connections from competitors? LinkedIn allows you exactly you need. Being a business owner, you might need space to hide your connections or network with the competitors for several reasons. LinkedIn appreciates your concern and thus includes a feature using which you can simply make your connections "private".

Just use this option from 'privacy and settings' and your connections will only be visible to you and those who are connected.

Exporting connection is another smart feature added to LinkedIn again. You can simply download the connection details in a spreadsheet .csv and .vcf format and export them to CMS. You will get this option under the "Advanced Settings" category of "Connections".
The Bottom Line
LinkedIn features are easy to use and effective for marketers. No doubt, all these features will help you to drive in more connections and make your profile more visible to the audience.
To learn how the features are working, you can use LinkedIn analytics tools and measure the performance metrics including the number of viewers, followers, engagement, impression, etc.
Seek the help of a PPC marketing agency in Delhi and enjoy marketing your business on LinkedIn.