List of Best Universities in Quetta | 2020 HEC Ranking
Everyone wants to join top-ranking universities in the world, to pursue his/her university degree whether it is the bachelor's degree, MS degree, or it is a Ph.D. degree. Students also go for best online universities, but not all universities out there are offering online classes.
Quetta with a population of 1,100,000 and has a literacy rate of 40%. Balochistan having the lowest literacy rate in the country throughout history. It currently stands at 41%. But the education system in Quetta is getting better now.
We are here to let you know which are the best universities in the country and also the best universities for engineering in Quetta according to the Higher Education of Pakistan (HEC).
List of Top engineering universities in Quetta
Frequently Ask Questions
Q1: University of Balochistan?
ANS 1: you can check the University of Balochistan.
Q2: Top universities in Pakistan?
ANS 2: some of the top Universities of Pakistan are University of Panjab, NUST Islamabad, LUMS Lahore, JIKI, Quaid-e-Azam University Islamabad.
Q3: Air University ranking in Pakistan?
ANS 3: Air university of Islamabad ranking in Pakistan is at 44 among the best universities of Pakistan.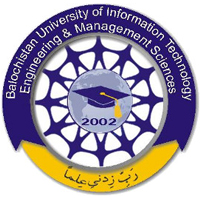 Founded : 2002
Website : http://www.buitms.edu.pk/
Phone Number : (081) 111 717 111
Email : vc@buitms.edu.pk
Address : Balochistan University of Information Technology, Engineering and Management Sciences,